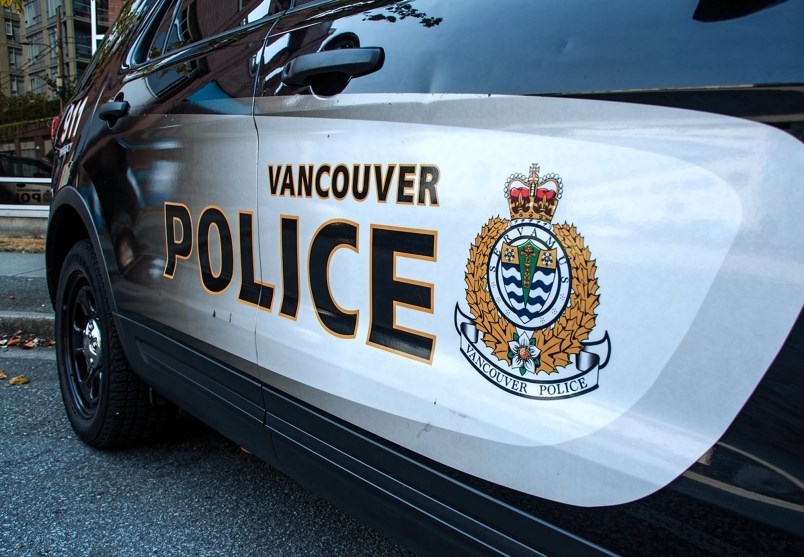 VPD: mental health a factor in 73% of "stranger attacks"
New Vancouver police data released on recent assaults by people unknown to the victim found mental health was a contributing factor in 73% of the 44 cases the department reviewed.
Of the 44 "stranger assaults", 53% involved a suspect who had previously been apprehended by police under the Mental Health Act, according to the data, which police released Monday (July 18) via Twitter.
"Despite recent arrests and convictions, we continue to hear community concerns regarding street violence and attacks by strangers," the VPD tweeted. "We are also worried. We analyzed data from 44 recent cases to better understand the root causes.
The results:
• 90% of suspects were male.
• 60% were between 20 and 39 years old.
• 60% have already been charged with a violent crime.
• 78 percent were charged in a previous criminal incident.
• 40 suspects had 3,892 contacts with police across the region; more than half were with VPD.
The data covered the period between March and June of this year.
Four unprovoked assaults every day in Vancouver
A recent VPD memo to city council identified random attacks by strangers as a "crime trend" and a "matter of note" for politicians to consider. Many have involved weapons, including machetes and knives.
"Analysis of VPD data indicates that there are more than four unprovoked assaults by strangers in Vancouver every day," said the memo, which has since been posted on the city's website.
In that same memo, police highlighted two cases in June.
In one case, a 67-year-old man was stabbed at an Esso gas station near East Hastings and Skeena streets. Witnesses said a man hit a pedestrian with his vehicle, then got out of his car and allegedly chased several people while holding a knife and machete.
He reportedly punched a passerby, then turned his attention to the pedestrian, stabbing him in the neck and back. While attempting to steal a motorcycle parked at the gas station, he was arrested by officers, who arrived moments after the 911 call.
In another case, a VPD officer was reported near the Empress Hotel near Main and Hastings streets. The officer discovered that two people had been slashed with a machete while loading luggage into a waiting taxi. The attack left both victims with head and neck injuries that required hospitalization, but both were expected to recover.
Homicide in Yaletown
On Tuesday, police said via a news release that a 34-year-old woman had been charged in connection with Justin Mohrmann's fatal stabbing last week in Yaletown.
Mohrmann, 29, was stabbed while walking near Smithe and Homer streets on the morning of July 11.
"Investigators have found no evidence to suggest that the victim and the accused knew each other," said Sgt. Steve Addison, Media Relations Officer. "We think they were aliens."
Lindsay Scott, 34, has been charged with one count of second degree murder in connection with the homicide. Police said Scott was arrested without incident near Main and Hastings streets on Sunday.
"I've never heard of such a thing before"
Police Chief Adam Palmer told the Vancouver Police Commission in October 2021 that random assaults were at a level he had never seen in his policing career.
At the time, the chief said police tracked 1,700 such incidents, or about four a day, between September 1, 2020 and August 31, 2021. Of these, 47% involved a knife or a knife. type of weapon, he said.
"I've been a police officer in this city for 34 years and I've never heard of such a thing before," Palmer said, adding that 28% of arrested suspects were living with some form of mental illness.
Palmer and the chiefs before him have all been clear about the need for more mental health services in Vancouver.
Rarely violent
In May, Jonathan Morris, CEO of the British Columbia division of the Canadian Mental Health Association, told a public safety forum at city hall that people living with mental illness are rarely violent and more likely to become victims than perpetrators of violence.
Context is important, Morris said, when hearing reports of violent acts.
"Recognizing that mental illness is a catch-all doesn't describe everyone's experience," he said, noting that when someone with mental illness is violent, systemic and social factors are usually involved.
"Sometimes violence happens because violence happens, and there's no root cause of that related to mental illness of any kind."
Morris added: "I've seen posts on social media that describe unprovoked attacks by strangers that appear to be linked to mental illness, and showing up isn't good enough. If there are any authoritative claims confirmed that untreated mental illness was absolutely a driver, so, yes, we need to investigate that and make that claim."
@Howellings