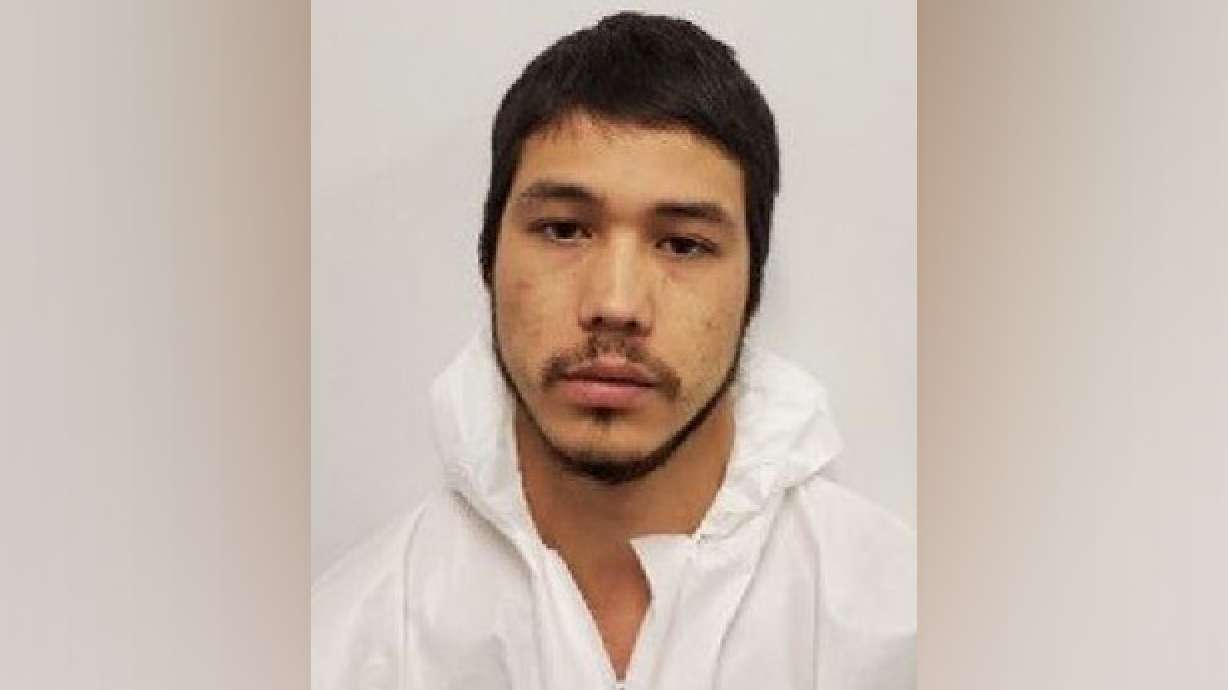 Utah man accused of killing Tinder date has mental illness, judge confirms
Ethan Hunsaker was recognized as mentally ill on Wednesday by Judge David Connors. Hunsaker pleaded guilty to mental illness to murder in his Tinder date death. (Davis County Jail)
Estimated reading time: 2-3 minutes
WEST JORDAN – In May 2020, Ethan Robert Hunsaker, 26, called the police to report that he had killed someone in his home.
Police discovered Ashlyn Black had been strangled and stabbed after connecting with Hunsaker on Tinder, arranging to meet him at a bar and then coming to his home. Hunsaker reported to police that he thinks about committing suicide and killing other people on a daily basis and called on them to end his life.
Third District Judge David Connors determined on Wednesday after reviewing a mental health report and testimony that Hunsaker who pleaded "guilty but with mental illness" in June to murder, a first degree felony, currently has mental illness, allowing the case to advance to conviction.
Hunsaker initially pleaded not guilty and the prosecution said it did not intend to offer a plea deal.
Hunsaker's attorney, Mark Arrington, and prosecution attorneys Jason Nelson and Brandon Poll, agreed that Hunsaker had a mental illness. Prosecutors wanted to provide more information and asked Jess Dunn, who performed the mental health assessment for Hunsaker, to testify on what she believes would be appropriate for him.
Dunn diagnosed Hunsaker with recurrent major depressive disorder with psychotic features, generalized anxiety disorder, and severe alcohol use disorder, who is currently in remission from his incarceration. Hunsaker is currently taking medication for these mental illnesses and told Dunn that he was on medication for the illnesses at the time of the murder, however, he was also consuming alcohol at the time.
In response to questions, Dunn confirmed that Hunsaker was moved to a single cell after reporting homicidal thoughts. She said the Utah State Hospital would likely keep him in its own room so that he is not a danger to others and is constantly monitored by medical professionals.
At the state hospital, he could receive intensive treatment, which Dunn says could help him fight his social anxiety, depression and psychosis.
"I think Mr. Hunsaker should be transferred to Utah State Hospital for treatment there and the treatment will likely help alleviate some of the symptoms and thoughts he is experiencing," Dunn said.
Lawyers have set Hunsaker's conviction for January 12, 2022. At this point, the judge will determine whether to send him to Utah State Prison, retain jurisdiction but send him to the hospital in Utah. the State of Utah for up to 18 months, or to place him under the jurisdiction of the Department of Health and Human Services and the Department of Corrections to remain in the State Hospital of the 'Utah for treatment there and possibly transferred to jail at a later date.
×
Pictures
Related stories
More stories that might interest you