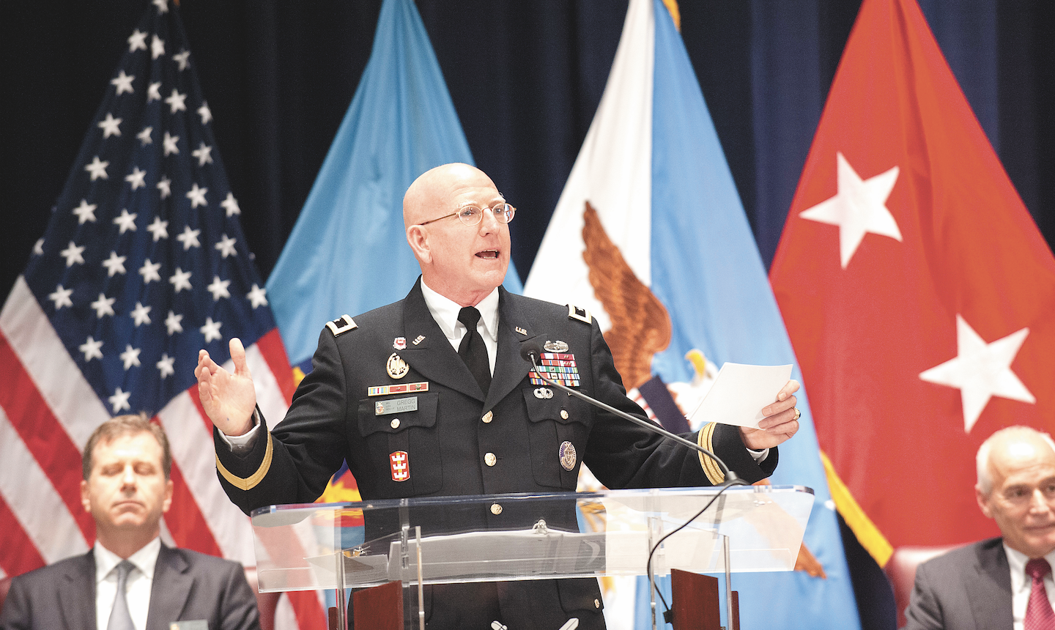 two-star retired general talks about his mental illness to help others | Grooves
During a distinguished career, retired Army Major General Gregg Martin commanded thousands of soldiers fighting in Iraq, but the greatest enemy he fought was in his head.
Since adolescence, Martin has lived on a roller coaster with bipolar disorder, an illness that has brought him both success and misery.
Growing up in Massachusetts, Martin considered himself a go-getter. Looking back, he thinks differently.
"I was an exceptionally motivated extrovert, so I think I was already showing signs of mild mania," Martin said.
The West Point graduate was very good at everything he did. He holds a doctorate and two master's degrees from MIT, as well as a master's degree in national security strategy from the US Army War College and the US Naval War College.
He commanded the Northwest Division of the US Army Corps of Engineers and served as the Commander of the Army Engineering School. He was president of the University of National Defense and received the Bronze Star, the Combat Action Badge and twice the Distinguished Service Medal. There was nothing he didn't think he could do.
"I felt fearless, superhuman"
he said.
From these highs it would drop to the low of the depression. He sufficiently concealed the condition that it took 36 years for things to materialize, when in 2014, his boss, the chairman of the Joint Chiefs of Staff, issued an ultimatum: resign before the end of the day or be made redundant.
"He also told me to have a mental health exam," Martin said of the decision he still considers the best for him and his family at the time.
The next two years brought a relentless depression.
"I was pretty much non-functional and I was living with morbid images of violent death, like being run over by an 18-wheeled vehicle," Martin said.
A friend finally persuaded Martin to check in at the VA Hospital, where he stayed for five weeks, receiving electroshock treatment. ECT is a brief electrical stimulation of the brain under anesthesia. It helped, but not enough. Lithium, a mood stabilizer made from an element found in rocks, ultimately balanced a mind that had become so erratic that it forced Martin to place crosses in every window to ward off evil spirits and the keep talking for seven hours.
Martin knows there is no cure for the disease, but there is a cure. He realizes that Lithium will be by his side for the rest of his life, which he wishes to devote to raising awareness of the critical need to end the stigma of mental illness.
"I want to tell the story," he said.
It does indeed, with articles that have been published by the Boston Globe and the Military Times, among others. Additionally, Martin has a book in the works.
He knows that treatment alone is not enough, that mental health issues require a strong network of love and support, which he has received from his wife and their three children.
With the dark days behind, the Cocoa Beach resident is ready for his next chapter in life.
"I want to devote my full time to advocating for mental health," he said.
For more information, see generalgreggmartin.com.