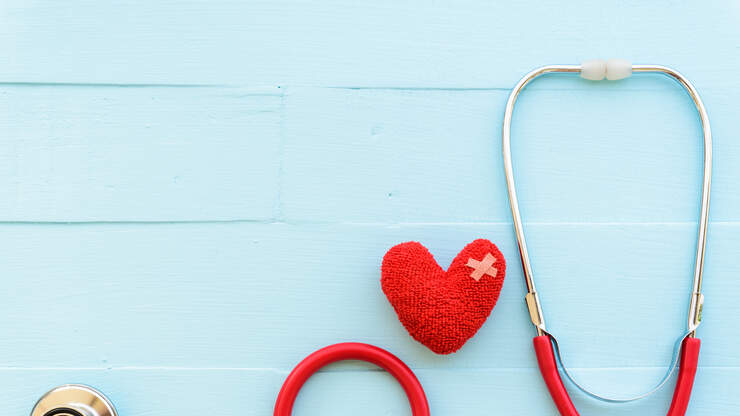 Sunday is World Mental Health Day, agency for the homeless seeks to end stigma
PASADENA (CNS) – World Mental Health Day is Sunday and a local homelessness service agency is using the opportunity to highlight the need to de-stigmatize mental illness in the fight against homelessness.
Pasadena-based Union Station Homeless Services, the lead agency that coordinates services in the San Gabriel Valley, has trained its employees to talk about mental health with clients in a way that "normalizes" the issues that have been a problem. a source of shame for some people.
"Now is the time to change the narrative and the discussion about mental health," Union Station CEO Anne Miskey told City News Service. "We need to reduce the stigma and expand our understanding and empathy. "
World Mental Health Day, October 10, is promoted by the World Health Organization as a way to recognize the toll the COVID-19 pandemic has taken on people's mental health over the past 18 months and more.
WHO advocates for mental health care for all and works to highlight how common mental illness is, to persuade people that asking for help is not a sign of weakness.
This approach is central to Union Station mental health first aid training, Jacob Friedman, program director at Centennial Place at Union Station in Pasadena, told City News Service.
"We live in a society that stigmatizes mental health and because of that, it tends to avoid mental health issues. The beauty of this training is that it gives people the tools to more comfortably discuss mental health issues, identify mental health issues early on, and support people – preventively rather than reactively, "Friedman said.
When it comes to people who are homeless or at risk, the consequences of not seeking treatment for mental illness or addiction issues can be serious and overwhelming.
The training aims to openly publicize mental health problems by following an action plan that staff members call ALGEE: – Assess the risk; – Listen without passing judgment; — To advise; – Encourage professional help, if necessary; and – Encourage self-help tools.
Case coordinators and other staff at the 142-unit supportive housing complex at Centennial Place and other Union Station facilities are not clinicians or registered nurses, so their purpose is not to diagnose residents. .
Instead, they use their training to make certain residents feel heard and gather enough information to direct them to the appropriate resources.
At Centennial Place, these resources include a clinician who provides onsite therapy to residents who face barriers to getting to a clinic, as well as referrals to Acadia Healthcare, Pacific customers, or other third party providers.
A few weeks ago, one of Centennial's youngest residents said he was feeling depressed and was thinking about suicide. Someone without training might have tried to digress, but Friedman said he learned that was the wrong approach.
"Silence and avoidance is a statement in itself," Friedman said. "Acknowledging someone's feelings or behaviors can go a long way in de-stigmatizing and breaking down any shame someone might have about those feelings. "
Addressing the suicide threat directly without hesitation led the young man to say he had a drug addiction problem that left him helpless. Since enrolling in an outpatient treatment program, the man recently shared with Friedman that he has now been sober and sober for six weeks and feels more able to help himself. .
Getting the right treatment resources in place is only one piece of the roaming resolution puzzle. The Los Angeles County Board of Supervisors on Tuesday approved a budget that included $ 527 million in spending for a wide range of strategies from street outreach and emergency shelter services to permanent supportive housing and training opportunities. professional.
Other initiatives have focused on preventive measures, such as promoting and supporting more affordable housing or enforcing a moratorium on evictions to try to keep people in their homes.
Union Station Homeless Services takes an equally broad approach. It follows a "Housing First" model and is one of the only agencies to simultaneously offer six types of interim housing with all-round services, including overnight stays on church property, motel vouchers, Pallet shelters, motel conversions and collective housing for both individuals. and families.
"There are so many different individual reasons for falling into homelessness, we have to offer a variety of solutions to meet the need," Miskey said.
Yet street awareness and assessment and access to mental health and addiction issues remains a priority, with the Los Angeles Homeless Services Authority estimating the incidence of mental illness among the homeless population. at about 25% and a Los Angeles Times analysis of past LAHSA data. the number to more than 50%.
Residents of Pasadena seeking help for the homeless or anyone with mental health issues can contact Homelessness Approach or HOPE's team of psychiatric assessment professionals through their post. local police, while other Los Angeles County residents can access a Department of Mental Health helpline at 800-854-7771.
More information on World Mental Health Day is available at www.who.int/campaigns/world-mental-health-day/2021/about.