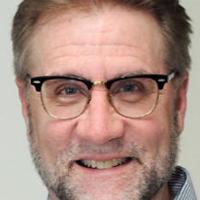 Spear: Public Service Series Boost Mental Health Knowledge and Civic Engagement | Editorials
The Free Press launched a project earlier this year to educate the public on issues surrounding mental health in light of the COVID pandemic, the sharp rise in mental health cases, and barriers to receiving mental health services. .
Our goal with the occasional series is to shed light on the shortage of mental health services, analyze funding and delivery, and speak to people with mental illness to help reduce stigma.
In a series of four in-depth Sunday stories from August through December, we uncovered structural issues in how Minnesota politics can create barriers to mental health treatment. We offered an overview of those who have tried using mental health services and spoke to providers about the barriers to providing more services for a growing number of cases.
We undertook this project in light of the COVID pandemic, which has dramatically increased the number of people with mental health symptoms. A Kaiser Family Foundation survey showed that before the pandemic, about 10% of people had symptoms of anxiety and depression. This figure rose to 40% in the first year of the pandemic.
In our first installment, released on August 15, we learned that the COVID pandemic has taken mental health needs to the next level as isolation and normal routines like going to school and work are disrupted.
Children's mental health needs are increasing. Clinics say they are busier than ever. And some 183,000 children and adults suffer from severe or persistent mental illness in Minnesota.
Most people don't know there is a moratorium on adding mental health beds in Minnesota, and it's a complicated process to get exceptions.
But we also wanted to see if we could help improve understanding of the issue among our readers in the hope that they would be more aware, perhaps more understanding of people with mental health issues, and be civically committed to. change the system for the better. .
So we surveyed our readers to find out what they knew or understood about mental health and the provider system and service availability. We asked the same questions before starting the series and after the first four installments.
The results proved that we are helping educate our readers on this topic.
Initially, 62% of readers surveyed said mental health was an important or very important issue for the general population. The second poll after the stories were published showed that 76% of readers thought the issue was important or very important.
We also aimed to educate readers about the severe shortage of mental health care providers, especially in rural areas. Our stories revealed that most clinics had wait lists of 7-8 weeks just to see a therapist. Our readers have come to realize this as we have reported it.
Our initial survey showed that 34% of readers believed there was a supplier shortage, but some 42% believed there was a shortage after our series was released.
Our reporters interviewed a number of mental health professionals who spoke about the barriers to more space in mental health emergency centers and the continued need to call insurance companies to ensure that patients were still covered.
Readers had mixed levels of confidence in vendors who dealt with the problem well.
Prior to our series, the survey showed that 37% believed providers were not addressing mental health issues well. The follow-up survey gave providers a higher rating with only 34% reporting that providers were not meeting their patients' mental health needs well. This led to the conclusion that 40% of respondents generally agreed that providers were meeting mental health needs well, while another 25% did not know.
And while insurance companies seemed to gain readership sympathy after our series, a high number, 49% in the first poll and 42% in the follow-up poll, said mental health issues were not. well treated by insurance companies.
When questions turned to insurance company reimbursement of mental health care providers – a recurring topic in our reports – survey respondents told us they needed more knowledge on this topic. Some 59% of the two surveys said they did not know whether provider insurance reimbursement rates were too high, too low or fair. About 11% thought the rates were fair and 28% said the rates were too low.
The next part of the series will deal with the issue of insurance rates. If you've ever dealt with insurance companies for mental health issues, we'd love to hear from you. Contact me at [email protected]
As part of the public service, we will also be doing another in-depth story about solutions to system problems and mental health issues in general.
The Free Press considers public service to be a mainstay of our journalism and, as always, we would love to hear your thoughts on this and other projects we should be considering.
Joe Spear is editor-in-chief of The Free Press. Contact him at [email protected] or 344-6382. Follow on Twitter at @jfspear.