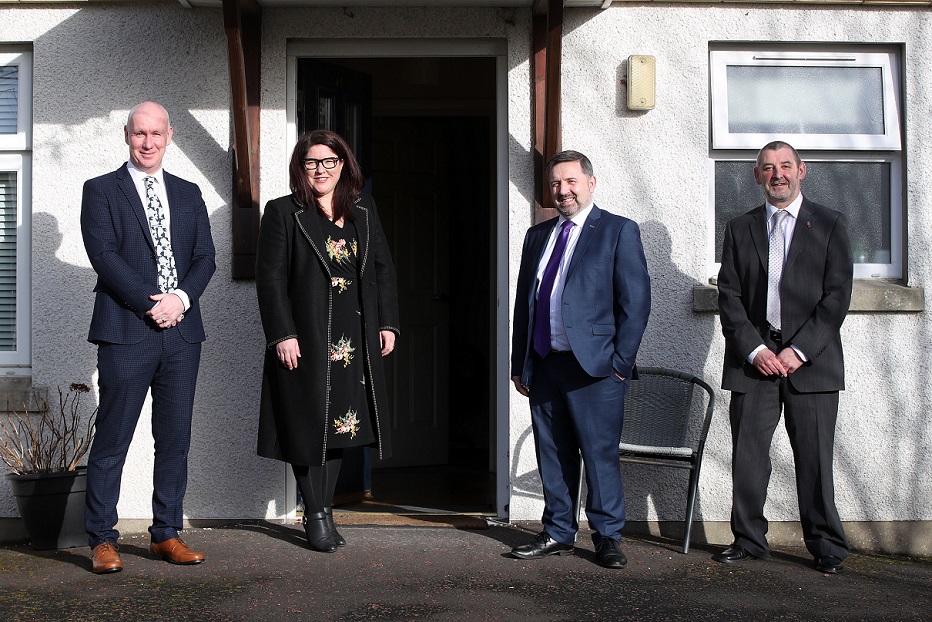 Social services staff praised for caring for people with mental illness | Newry time
During a visit to the Inspire-supported independent living service in Belfast, the minister praised staff for their dedication and service throughout the pandemic.
Millburn Close is home to 26 people with mental health issues who receive round-the-clock support from Inspire staff to help them manage their recovery, develop their skills and live independent lives in their own homes within the community.
The Minister said: "It was a great opportunity to see the excellent facilities at Millburn Close and to learn how Inspire helps its service users lead independent lives.
"I had the pleasure of visiting some residents in their homes and hearing about their experiences.
"I would also like to thank the staff who have been on site with residents throughout the pandemic.
"There is a great community spirit at Millburn Close and I commend Inspire for its visionary, people-centred approach, which reflects a key theme in my department's mental health strategy which I launched last June.
---
---
"Across Northern Ireland, in its most difficult times, social workers have been there for people struggling with their mental health, exacerbated by feelings of isolation and loneliness resulting from COVID-19 restrictions on the everyday life.
The Minister added: "As we emerge from this phase of the pandemic, I know that social care staff will continue to be there for the people they support, helping them to regain some normalcy in their lives."
Kerry Anthony, President and CEO of Inspire, said, "It was wonderful to welcome Minister Swann to Inspire.
"He took the time to hear directly from people who use Inspire's services about their experiences, interests and hopes for the future.
"We spoke to the minister about the inclusive recovery-based service model he saw in action at Millburn Close.
"It was encouraging to see the Minister genuinely interested in engaging directly with service users and front-line staff and highlighting the importance of breaking the stigma around mental illness.
This week the Minister announced that an additional £6.02million has been allocated to the Mental Health Support Fund and a number of organizations will hear shortly whether their applications have been successful.
In a first round of funding, Inspire has received £474,150 to establish a new regional advocacy service, Advocacy for All, to support thousands of people across NI with mild to moderate mental health issues.
Alex Bunting, Group Director of Inspire Mental Health and Addiction Services, says: "Advocacy for All is a regional service that people will have access to, no matter where they live.
"There will be no postcode lottery, no waiting list and anyone who contacts us will be able to speak to someone immediately.
"Our experience tells us that this service has been lacking for far too long.
"Time and time again, we heard from people who had not received the proper information about their disease, its symptoms and the services available to them.
"Through this service, people with lived experience of poor mental health, as well as their families and carers, will get the information, advice and support they need."
Adds Alex, "He champions individual choice and control when it comes to managing and best improving their mental health and well-being."
---
---