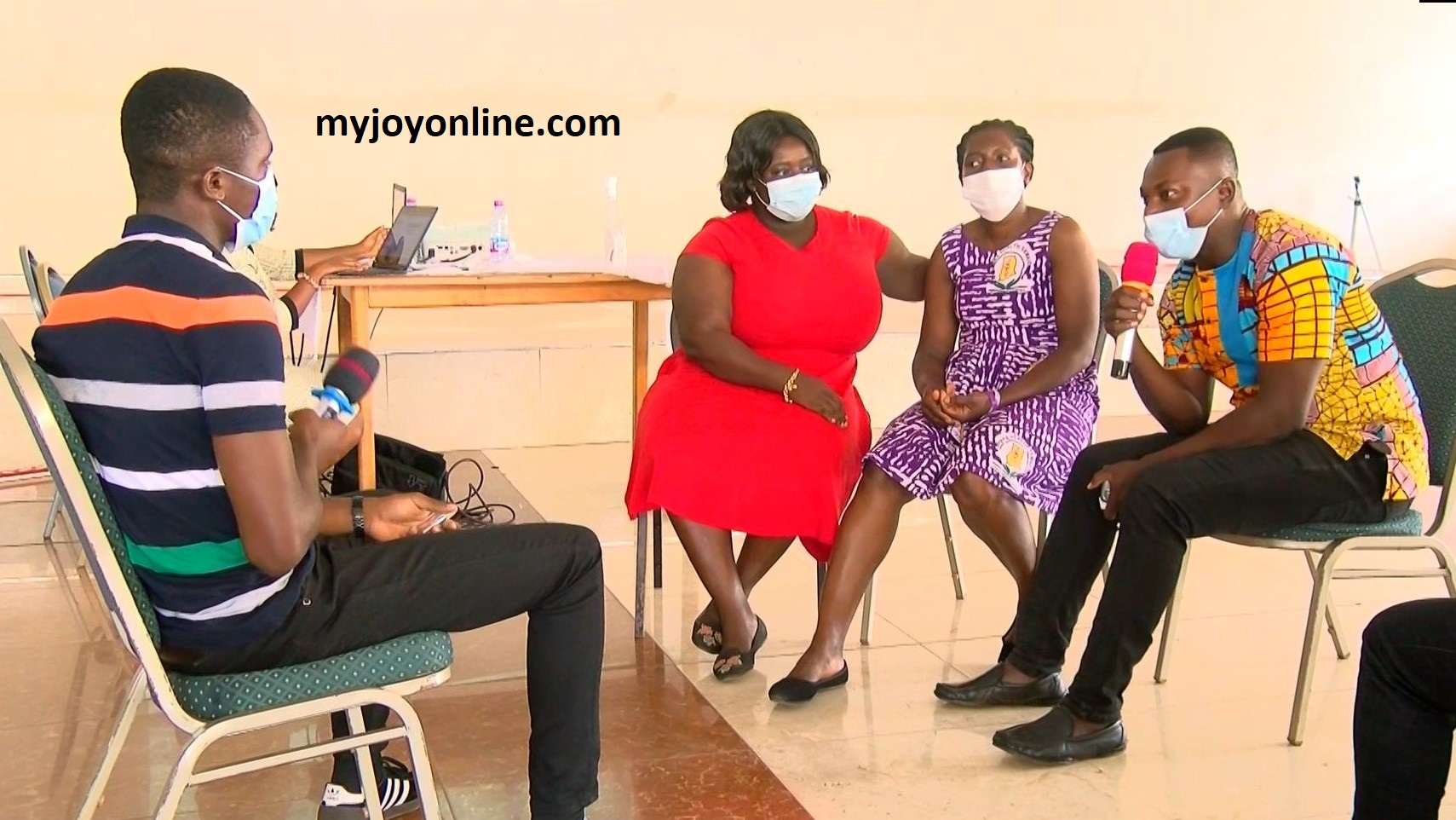 Scary tale of how a mentally disturbed child was cruelly killed for being a so-called "river baby"
The cruel way some elders colluded with parents to end the life of a mentally ill child emerged at a meeting of mental health professionals.
The child (name withheld) saw his parents and some Mile 14 elders end his life, when the child believed to be "Nsuoba" (River Baby) was put on a stream in the community. farm at dawn.
Even the arrival of a mental health team dispatched to the area could not save the life of the poor baby who was showing signs of mental and neurological disorders.
A mental health nurse from St. Peter's Hospital in Jacobu who was leading the team of practitioners arrived in the community after the incident.
Francis Kwaku Addoe recounted how some elders reacted when they arrived in the area after taking them to the specialist care and support available for these children with special needs.
"There was a situation that I witnessed where a child had to be returned because they said he was an 'Nsuoba'.
"It had to be put back in the water for the child to be returned," he said.
"I went on a mission but unfortunately I arrived very late and meeting the elders of the community to explain to them why we had come there, I was given this information that I had not come early because in dawn, they sent a child where he came from.
"They said the child was a 'Nsuoba', so he was sent back to the rivers to which the child was given," Addoe said.
The revelation comes at a time when mental health practitioners are advocating for public support for children with mental health needs.
They say that despite improved service delivery and the availability of skilled care providers, some belief systems continue to encourage the abuse of children with mental disorders.
Practitioners want to see an end to such beliefs which led to the murder and abuse of many children.
"Children who are called 'Nsuoba' (babies of the river), 'Bosom Ba' (Sons of divinity) and other things, they are treated inhumanly," Mr. Addoe observed.
Participants in a one-day mental health workshop organized for caregivers in the Ashanti region on Friday, September 3, 2021 gave various testimonies on how some children with mental disorders are abused and killed.
The discussion focused on why, despite improved resources and trained workers, children with mental illnesses continue to suffer.
Participants included community mental health nurses, clinical psychiatry workers, and community mental health workers.
Child and adolescent health specialist at KATH, Dr Ruth Charlotte Sackey, observed that until such beliefs are eradicated, many more children with mental and neurological disorders will continue to grow. be mistreated.
"The kind of belief systems that have been attached to disorders related to what we call mental neurological children are very disturbing," she said.
"In our communities, these children suffer, receive harsh treatment and punishment, are neglected and some are as bad as thrown into rivers simply because the belief system is that these children emanate from the bodies of rivers or are demons or evil spirits, "she said. added.
Meanwhile, Ashanti's regional mental health coordinator, Faustina Nuako, stressed the need to continuously build the capacity of mental health practitioners to identify and support these children in their areas of work.
"Sometimes caring for children who have developmental issues is a bit of a challenge for them. Although they know how to take care of themselves, sometimes there are challenges, so we have organized this to improve their knowledge and also learn new ways of caring for these children.