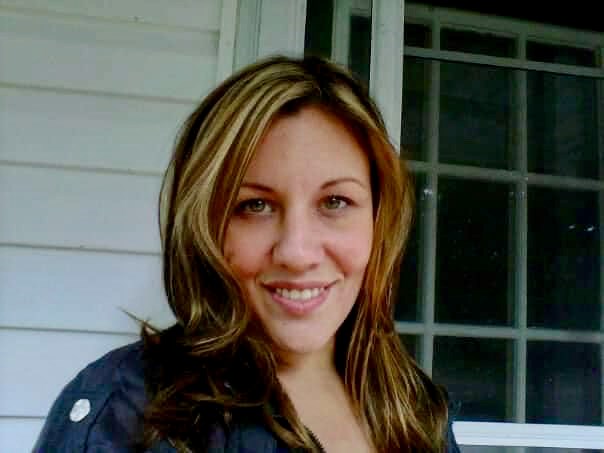 Project honors 'precious' local lives lost to addiction and mental illness
"It's putting a story to the names. These people were loved. It's like the world goes on without them," says the Facebook page creator
Vanessa Sieger-Wilson held a candlelight vigil last year to remember those who lost their battles with addiction and mental illness, but a vigil only lasts so long.
That's why she created a Facebook page, called Their story wasn't over yet. It features photos and stories submitted by family members who have lost loved ones, serving as a permanent and living reminder of the consequences that addiction and mental illness can have.
"I hope it reaches the empathetic side of people to know that everyone who lost the battle was loved and is loved and had dreams they wanted to achieve," Sieger-Wilson said.
Since the page was launched this month, many emotional stories and photos have been shared.
"It's heavy. It's hard," she says.
She knew many deceased people personally. Some are featured on the page, including Shawn Richards.
Richards was 33 when a fentanyl overdose claimed his life on April 30, 2020, a month after completing a rehabilitation program, according to the Facebook page post provided by his mother, Johanne.
At that time, she said, her son was "doing well and seemed hopeful for his future.
"He surrounded himself with positive people, spent a lot of time in the gym and actively participated in his recovery meetings," she wrote. "When COVID-19 became an issue, Shawn lost all of his crutches. He began to isolate himself, and with nothing to occupy himself with and the loss of all his support, he relapsed and lost his battle against the tainted drug supply.
She urged anyone in difficulty to seek help.
"Your life is precious."
Sieger-Wilson was friends with Richards.
"He always had a smile. He was a nice friend. He tried so many times to fight hard," she said. "He was just a great guy who was wonderful to be around."
The Facebook page also features a tribute to Lindsay O'Neil, submitted by her mother, Maureen Way. O'Neil was 31 when she died of fentanyl poisoning on September 24, 2016.
"She had a larger than life personality. When she walked into a room, you felt her energy. She was beautiful, had a big smile and a sincere, warm laugh," Way wrote.
Her daughter, a mother of two, "desperately wanted to be well". She had been in rehab and rehab, but "there was inadequate follow-up and never a proper diagnosis of her mental health issues, even after she admitted herself to hospital with suicidal thoughts."
After 72 hours of hospitalization, she was released, left to fend for herself.
A Percocet pill containing fentanyl then ended her life, just before she planned to go to university.
"The legal, medical and mental health systems have failed Lindsay," Way wrote. "If either of them had worked together in her best interest and with a long-term plan, she would have embraced it."
This is where the struggle for change gets complicated. Remembering and honoring the lives lost is important, but Sieger-Wilson is also hoping for systemic change to address the issue on a larger scale.
"There is a breach in the system somewhere," she said. "We have to start making changes for them."
Keeping memories and stories alive is a meaningful way to ensure the issue stays in the spotlight, she said.
"It's putting a story to the names. These people were loved. It's like the world goes on without them.
Sieger-Wilson's passion for outreach stems from her experience with friends and acquaintances – over 30 – who have passed away over the years. This led her to organize not only the Orillia Remembers vigil in November 2021, but also, alongside Simcoe Moms for Overdose Awareness, the Orillia Talks event in February 2020 to raise awareness and provide first-hand experiences and professional advice. .
The new Facebook page is inspired by the one created by moms stop evilwho also shares stories and photos from across the country, as well as resources and information.
Sieger-Wilson knows the importance of sharing this information publicly, although she wishes it weren't necessary.
"I don't like doing these things, but someone has to do it," she said.
As she wrote in a post on the Facebook page, she "will continue to be uncomfortable and make others uncomfortable until everyone starts looking in that direction.
"No one should look away."
Those who wish to share the stories and photos of their loved ones can send a private message via the Facebook page. There is no pressure, stressed Sieger-Wilson.
For those who are not comfortable sharing this information, she wanted them to know "that they are not the only ones bearing the losses they are experiencing."