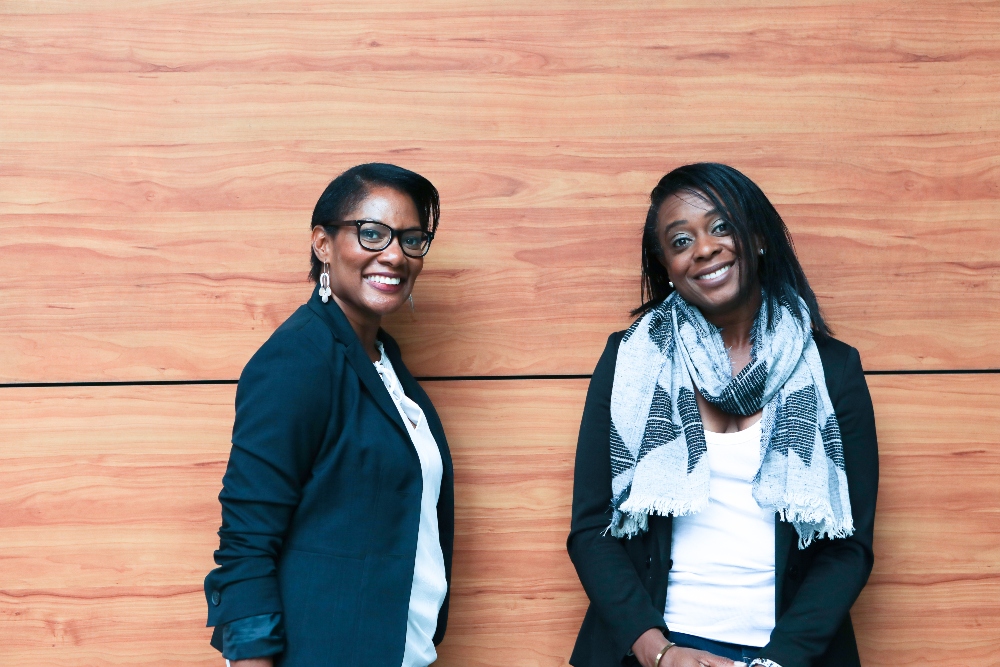 Mom Who Had Mental Breakdown Now Helps Employers Improve Workplace Wellbeing
X
Sign up for free to get the latest news straight to your inbox
Register
A high-flying mum who suffered a nervous breakdown while working for an oil and gas company is now helping SMEs deal with workplace mental health.
Manchester's Ngozi Weller uses her experience to help employers implement effective workplace wellness strategies through Aurora Wellness which she started with her cousin and co-founder Obehi Alofoje four years ago .
They now work with SMEs across the UK and have seen a huge increase in demand for their services since the start of the pandemic.
Ngozi is open about her experience working in a pressured environment often away from her young family, which ultimately led to suicidal thoughts and a complete nervous breakdown.
His goal now is to be the "person who could have helped me".
Speaking to TheBusinessDesk.com, mother-of-two Ngozi revealed how she spent 17 years in an oil and gas company after joining university as a graduate trainee.
She rose through the ranks, eventually assuming the role of project manager, but then hit the "brown ceiling."
"I could see other members of the team with much less experience moving up the ranks faster, but I was always willing and determined to show that I too was good at my job.
"But as a black woman I had gone as far as I could and then when I had kids I was completely sidelined. I was good at my job and I was a hard worker and I wanted to show that being a mother was not going to impact my work so I continued to work just as hard I had to be away once a week so my husband bypassed me because I was determined to show that I could still do the job.
"There was no help, there was no recognition and no promotion, but I still thought I had to work even harder.
"In the end, the only person who suffered was me. I had bad anxiety, was unhappy and dreaded the job to the point where I started to think I was probably better off dead I would map out ways to die thinking it would be easier for everyone.
"Even then I couldn't see what was going on, I blamed myself for working harder and getting more done."
Ngozi eventually developed depression and was taken to her GP who diagnosed her with work-related stress, anxiety and depression.
She eventually took time off from work and slowly began to recover.
"My husband took me to the doctor and I wasn't convinced there was anything she could do to help me.
"But then she listened to what I had to say, and I thought, 'oh, she understands and can help me.'"
She continued: "It took me a while but I finally recovered but it wasn't easy.
"It was painful to think that I felt like I didn't belong, that I wanted to die. It was tough, but with the right help and support from my husband and family, I got through it.
"But what it made me realize was that it didn't need to happen, that I could have been helped a long time ago."
It was this hard realization that led management consultant Ngozi to launch Aurora Wellness with Obehi, a qualified psychologist and stress management coach.
The duo work primarily with SMEs to help them establish wellness strategies through a range of programs, conferences and events.
Ngozi said: "The pandemic has had a positive shift towards people thinking about well-being at work.
"A few years ago, we were trying to convince companies that mental health is real and has an impact on staff and productivity. Now, most people recognize the importance of mental health and wellbeing and that being proactive about it makes a difference not just for you as an individual, but for you as a business because this affects productivity and therefore profitability.
"So, as a reasonable employer, it is your responsibility to look after the mental health and well-being of your employees. It's not good if you are an employer who brought a pool table and extra refreshments for the staff room if you expect staff to work 12 hour days.
"People are a company's greatest asset and being a good employer starts with genuinely caring about and recognizing the value of your employees, because they can only perform at their best if they are at their best."
Now that Ngozi has successfully started her own business, she does not wake up with the "dreadful feeling of being back at work".
She said, "I love what I do and it's such a privilege. It really is. I spend quality time with my kids, and I can still give my all and still feel happy and can help other people at the same time.