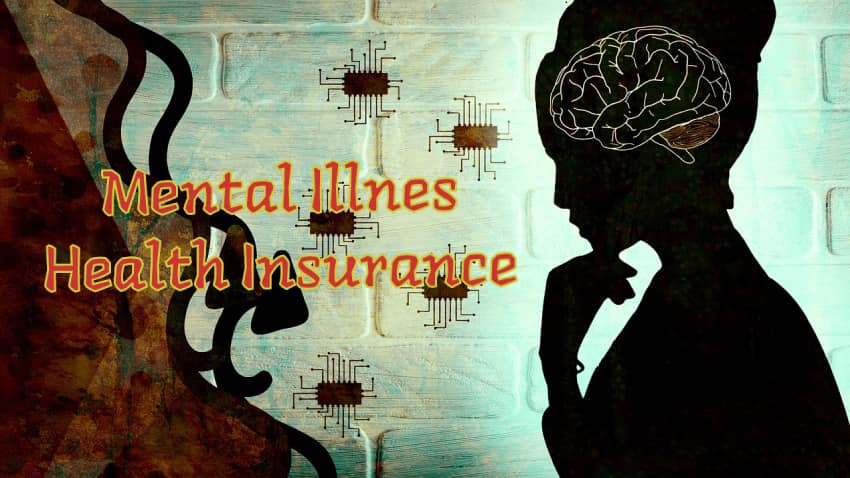 Mental Illness Insurance: Mental Illness Claims Rise by 50% – How Will IRDAI's Directive Beneficial?
Mental health insurance: After the onset of the coronavirus pandemic, it has been noticed that many people are going to hospitals for stress-related issues. There can be various reasons behind this – spending a lot of time in isolation, losing loved ones and financial losses. According to online insurance aggregator Policy Bazaar, there has been an increase of around 50% in claims related to mental illness in the last year. It comes at a time when all health insurance companies have been categorically questioned by the Insurance Regulatory and Development Authority (IRDAI) provide coverage for mental illness under health insurance policies. The deadline to implement the same ended on October 31, 2022.
How many companies have followed the IRDAI guidelines?
Siddharth Singhal – Business Head, Health Insurance, Policybazaar.com – told Zee Business that each company has complied with the insurance regulator's decision.
"Whether it is a stand-alone health insurance company or a general health insurance provider, everyone must comply with the guidelines of IRDAI. Thus, each of them now covers the disease mental illness as part of his health insurance policies," Singhal said.
What does the IRDAI directive say?
According to Singhal, the IRDAI directive in layman's language means that all health insurance companies must treat mental illness as physical illness.
"In a physical illness, there is a clear line of treatment. In contrast, there is no clear line of treatment in the case of a mental illness. The IRDAI simply states that if a person with an illness mental illness is hospitalized, the insurer will have to pay for it," Singhal said.
Venkatesh Naidu – CEO of Bajaj Capital Insurance Broking Ltd – said IRDAI's decision will make mental health care accessible to everyone.
What does it mean?
Naidu said the IRDAI exposure draft states that insurers cannot deny coverage to policyholders who have ever used opioids or antidepressants.
"Insurers also cannot deny coverage to people who have a documented history of clinical depression, personality or neurodegenerative disorders, sociopathy or psychopathy. In addition, IRDAI has directed insurers to include disorders related to puberty and menopause, as well as age-related macular disorders, in standard health insurance plans In line with IRDAI guidelines, many insurers have begun to develop products that address the specific needs of people with mental illness," he told Zee Business.
"In mental illness, many people need OPD treatment. For example, a person with depression may have to see a doctor or psychiatrist several times and not require hospitalization. So it becomes very important that a client has OPD coverage so that these consultations can be covered," Singhal said.
Things to keep in mind with pre-existing mental illness
Most of the time, hospitalizations for mental disorders are covered by regular health plans, however, outpatient counseling or therapy is only covered if the plan offers OPD benefits. In the event of a pre-existing mental disorder, the insurer is free to treat it as such and to decide the waiting period, generally 2 to 3 years.
"If you are looking for mental illness coverage, check to see if the disorder requires hospitalization or can be treated with therapy and medication. In the first case, opt for a comprehensive indemnity plan that covers hospitalization, while the second will require a plan that also offers OPD," Naidu added.
How will things change now?
According to Singhal, health insurance companies used to immediately deny health insurance to people with mental illness.
"A lot of health insurance companies wouldn't even accept the proposal if someone was suffering from mental illness. But now they are mandated to provide health insurance. However, the insurer can put it under a period of expectation depending on the type of policy one purchases."
Abhishek Mahato – Senior Officer, Pazcare – believes that IRDAI's decision is a welcome move to bring uniformity.
"Mental wellness is the need of the hour in these dynamic times. This IRDAI regulation is a welcome move to achieve uniformity. As before, only selective companies included mental illness in their benefits, not all have it as the norm. With this initiative, everyone will have mental illness covered and treatment accessible. It is good to see the authorities breaking taboos by treating mental health as equal to physical health Mahato said.
The move has also been welcomed by companies, as they believe adding mental illness to insurance coverage will help companies further expand their benefits while improving their employee experience.
"Mental health is certainly very important to every employee and their family members. Mental health insurance coverage should be welcomed in every organization. We are extremely pleased that mental wellbeing is receiving attention wanted in the workplace as it will be a win-win for the employer as well as the employee," said Sumit Sabharwal – CEO of TeamLease HRtech.
What is mental illness?
Mental illness, also called a mental health disorder, is characterized by a clinically significant disturbance in an individual's cognition, emotional regulation, or behavior.
According to Dr. Mimansa Singh Tanwar – Clinical Psychologist and Mental Health Program Manager at Fortis School, Fortis Healthcare Ltd. – mental illness is a collection of symptoms in which we examine how these symptoms affect our daily functioning.
"There are a wide range of conditions that we look for in mental illness that actually cause functional impairment. Functional impairment means that in your daily activities you will find that your mood is so low that you are unable to function. engage in social interactions. , you avoid work and are not able to put effort into your work. In addition, these people would have difficulty sleeping and they would not be comfortable waking up at a certain hour you might be very anxious and similar things," Dr Tanwar said.
What causes mental illness?
According to Dr. Tanwar, mental illness is caused by three basic factors – biological, psychological and environmental.
"Biological factor, i.e. genetics and the neurotransmitters that play a role in it. Psychosocial functioning, i.e. your environment. Any long-term stress that has been present or any immediate stress resulting from a traumatic experience of the environment, for example your school, family in the office, etc. Psychological factor, i.e. our basic temperament or attitude to deal with daily problems.These factors can cause illness mental," she added.