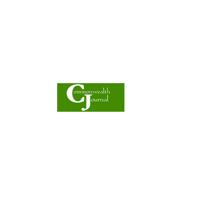 Mental health bill is a good step | Editorials
It's encouraging to know that mental health is being taken more seriously, at least for college students in Kentucky.
The Kentucky House on Tuesday overwhelmingly passed legislation to ensure mental health-related school absences are excused for students. The bipartisan measure heads to the Senate after clearing the House on a 94-0 vote.
Under the bill, every Kentucky school district's student attendance policy would have to include provisions for excused absences due to a student's mental or behavioral health condition.
There are several reasons why this bill is a step in the right direction.
• As the COVID-19 pandemic enters its third year, everyone is struggling with anxiety and depression, perhaps students in particular, who have a particular need for socialization. As young people, they are still developing emotionally. It would not be unreasonable for them to be absent from time to time for this reason.
• Today's students are under more pressure than ever to perform well, academically and otherwise. It would be wise to treat their mental health accordingly, especially given the factors that impact mental health, such as bullying and school shootings.
• According to psychiatry.org, mental illness often begins in early adolescence, so schools have a responsibility to recognize it and treat it accordingly. Sometimes this can mean absence from school.
Perhaps celebrities, like Adele, Ryan Reynolds, Beyonce and Dwayne Johnson, who have discussed their mental illnesses have helped bring depression, anxiety and other issues to the fore. Whatever the reason, it's high time to take mental health seriously. It looks like this bill will pass, and it's to the benefit of the community as well as the students.
THE INDEPENDENT DAILY
Ashland, Kentucky