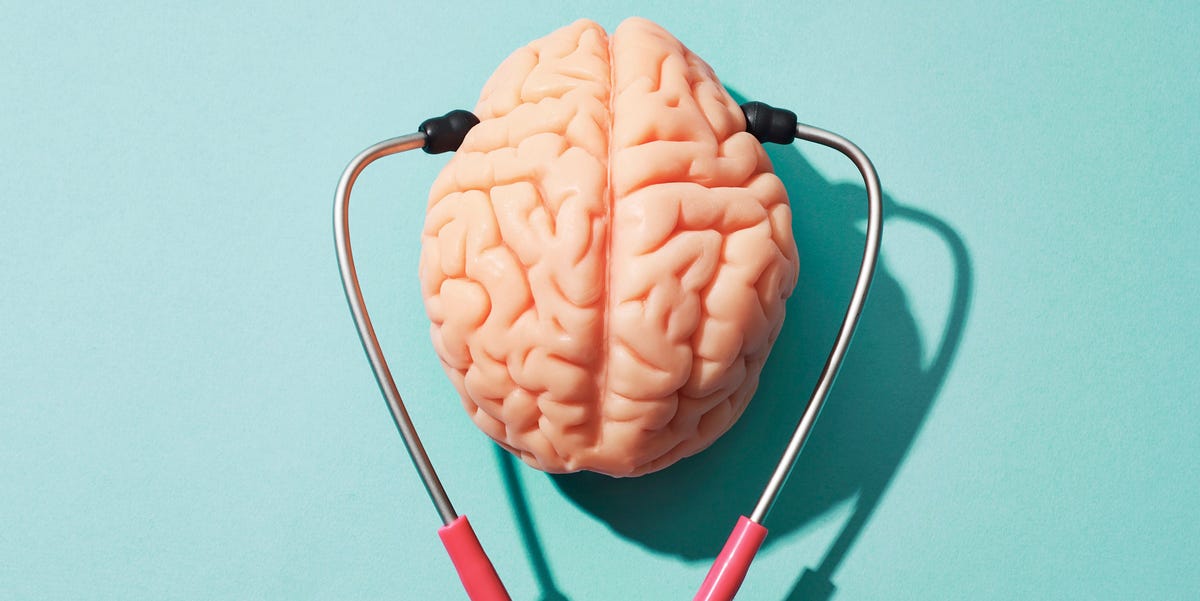 Mental depression: warning signs and symptoms
Mental health is more of a talking point than ever, but some people still don't feel able to ask for help until they hit the point of crisis. So when to seek help and when does mental health become a major concern?
Historically, if a person was in an increased emotional or physical state that made them unable to function, it was called a nervous breakdown. The umbrella term refers to a range of mental illnesses ranging from anxiety to a psychotic episode. Although the term is no longer widely used in the medical community, burnout is nonetheless a concern.
We talk to the experts to find out what the warning signs are, how to tell if someone is down, and what to do if someone is in need:
What is a nervous breakdown?
From a medical point of view, there is no such thing as a nervous breakdown. "It's an old-fashioned term for someone who suffers from an extreme reaction to a stressful situation," explains Renee singh, psychotherapist and spokesperson for the British Psychotherapy Council (UKCP).
"Sometimes the term nervous breakdown is used to refer to a person who suffers from a mental illness, such as anxiety, depression, phobic reactions or even a psychotic episode.
"Normal events in family life, such as getting married, having a baby, moving or retiring could trigger extreme reactions in vulnerable people, which could be described as a nervous breakdown," she adds.
---
---
Symptoms of nervous breakdown
According to Singh, symptoms vary depending on the individual, but any unusual extreme behavior should be watched out for and the person should seek help if needed.
"Symptoms can include insomnia, listlessness, lack of appetite, constant crying, low libido, suicidal ideation, or even more serious signs such as paranoid delusions or manic behavior," Singh explains.
---
---
What does a nervous breakdown look like?
Fiona Thomas, author of Depression in the digital age, thinks her depression came from trying to juggle too many things at once.
• Fiona's story
"I had a serious case of burnout that went undiagnosed for about a year," says Thomas. "All of this went untreated and I was diagnosed with depression in 2012. My brain was completely shattered to the point where I was yelling at my team (I was a manager at the time) for no reason and I even driven on the wrong side of the road at some point without even realizing it.
"When I finally took two weeks off, things got worse. The time to rest made me completely let go of mind and body, and I was unable to perform simple tasks, take phone calls, get dressed, or take a shower. I ended up being off work for almost a year and quit my job in the process.
Thomas has now recovered, but it took finding out what really made her happy to get there. "A big part of my recovery was dealing with my emotions and having a blog was a game changer for me. Creative writing has allowed me to express myself more succinctly than I ever could through conversation and it has led me not only to be more open about my mental illness, but to own it and learn how to use it. accept as part of my life.
• Anne's story
Meanwhile, Ann * believes her depression had worsened since she was young. "I had a difficult childhood," she explains. "My mom was in an abusive same-sex relationship and struggled with alcohol throughout my teenage years. When I was 16, she was incarcerated and my father committed suicide that year.
"I had my only child at 22, I started my own business at 23 and at 25, when everything was going well in my life, I felt like inside my whole world was collapsing. It was a very strange experience, I felt that all of my emotions were extremely heightened and I had periods of extremely suicidal feelings.
"Although it was a destructive time, it was also the start of a spiritual journey for me. My outlook on life has completely changed.
"I was diagnosed with bipolar depression halfway through and was given medication, but the medication did not seem to be working well with me. Therefore, I was not subsequently diagnosed and have not taken any medication since. My diagnosis now is borderline personality disorder, I pretty much manage it on my own but have been having trouble ever since. However, I'm a lot more aware now when I have one, and have learned ways to cope – pretty much! '
* Names have been changed.
---
---
What to do if someone has a breakdown
Singh recommends the following tips for anyone who may be in pain:
✔️ If you think someone is "down" or has mental health issues, you should first call your GP and make an appointment.
✔️ Your GP will often refer the person to local child and adolescent or adult mental health services and / or prescribe medication.
✔️ You could approach organizations like the UK Psychotherapy Council (UKCP) or the Association of family therapy and systemic practice (AFT) for more specialized help.
✔️ If a relative or friend is in distress and their symptoms are mild enough, such as crying and a bad mood, it helps to stay with them and listen to them until they feel better. You can help them by distracting them with an activity such as watching a movie, exercising, or doing yoga.
✔️ However, if the symptoms are more severe – agitation, agitation, panic attacks, inconsistent speech, suicidal speech – it is essential that they see a mental health professional.
---
---
Treatment options for nervous breakdown
There is no general treatment, as everyone is different, so your first port of call should always be the general practitioner. Singh describes the following treatment options:
Cognitive Behavioral Therapy (CBT)
Medication
Supportive psychotherapy
Psychotherapeutic counseling
Family and systemic psychotherapy are very helpful, especially if the person's symptoms are related to a family event or to difficulties in family relationships, as is often the case.
---
---
When to consult a doctor ?
Your GP should be your first port of call, but sometimes a serious mental health crisis may require assessment in the emergency department of a local hospital or in a life-threatening situation by calling an ambulance.
"Providing emotional support is helpful, but often insufficient in severe cases, and there is no need to feel embarrassed about seeking additional help," says a member of the Counseling Directory Peter Klein.
"If you are suffering from persistent mental distress such as a bad mood – without this being an adequate reaction to something like a break-up, for example – then maybe now is a good time to seek help. 'a health professional,' he adds. "When in doubt, always seek help as soon as possible. Mental health problems are much easier to treat when they are less serious.
---
---
Can you avoid a breakdown?
Mental health issues fall into such a broad spectrum that it is difficult to recommend a preventative method that fits all scenarios, but as a general rule, people who practice self-care on a regular basis are better prepared to maintain mental health. positive mental health.
"Self-care to avoid a nervous breakdown may include regular exercise, enjoyable hobbies or activities, yoga and mindfulness practice, discussions with family and friends, and consultation with a psychotherapist. if necessary, "suggests Klein.
Mental health support
If you think that you (or someone you care about) may be suffering from a nervous breakdown or have concerns about your mental health, your first point of call should be your GP. For additional assistance, try one of the following resources:
---
---
Last update: 03-12-19
This content is created and maintained by a third party, and uploaded to this page to help users provide their email addresses. You may be able to find more information about this and other similar content on piano.io