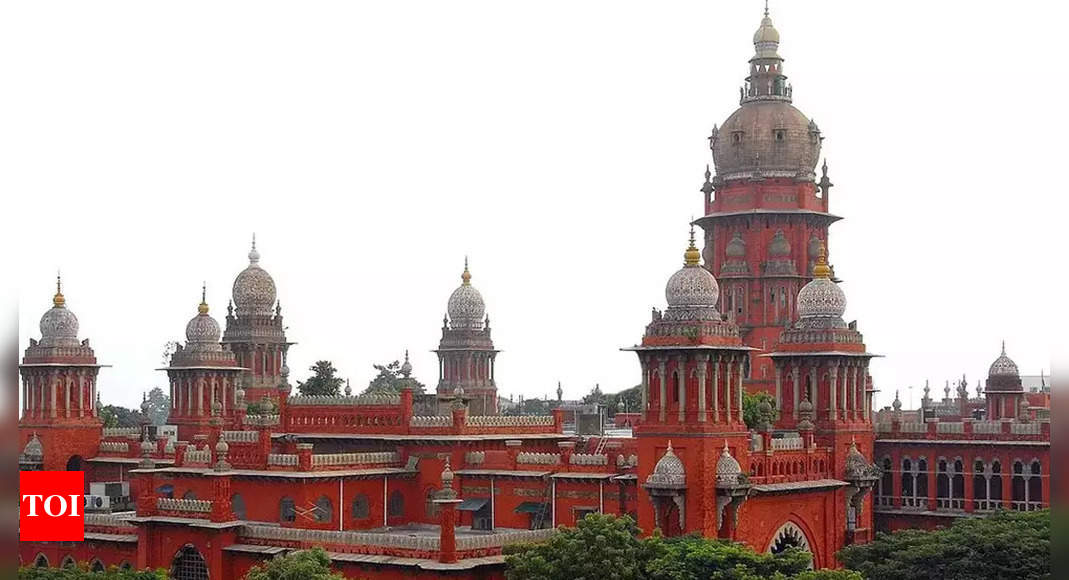 Madras High Court Uses Rare Mental Health Clause To Cancel Police Officer Life | Chennai News
CHENNAI: Citing a rare exemption under the Indian Penal Code (IPC) for crimes committed by insane persons, the Madras High Court overturned the triple life sentence imposed on an CISF agent who shot dead three of his colleagues at the Kalpakkam atomic power plant in 2014.
"Even in the Arthasastra of Kautilya, there is an exemption from sentence for a delinquent suffering from mental disorder," said a division chamber of Judge PN Prakash and Judge RN Manjula on Friday.
Vijay Pratap Singh, police chief of the Central Industrial Security Force (CISF), had suffered from chronic schizophrenia since 2012. But unknowingly, the force allowed him to wield a 9mm rifle submachine gun.
Although the Chengalpet District and Sessions Additional Judge did not understand the facts about this mental illness and sentenced Sindhi to life imprisonment, the division court addressed the issue and decided to grant him the rare exemption. after reviewing undisputed medical records.
"However, that is not the end of the case. An accused who is acquitted using the exception provided for in Article 84 of the IPC may not be allowed to leave Scotland and to retire. unleash on society, "the court said.
Stressing the obligation to pass correlative orders for the safe custody of these defendants under the CrPC, the judges ordered the immediate transfer of Vijay Pratap Singh to the government mental hospital in Bareilly, Uttar Pradesh. , which is his hometown, so that he can get enough family support.
This aside, the court ordered the payment of Rs 3 lakh as compensation from the Tamil Nadu Victims Compensation Fund to the family of the deceased in addition to the Rs 10 lakh already paid by the Center.
According to the prosecution, on October 8, 2014, at around 4 a.m., the accused who was working in the morning retrieved his weapon from the armory and went to the barracks and killed Police Chief Mohan Singh.
Then he walked to the parade square and indiscriminately fired at other staff preparing for the shift, resulting in the deaths of Subburaj, chief of police, and Ganesan, deputy deputy inspector.
As everyone fled for their safety, Shoba, a CISF inspector, confronted him face to face and ordered him to put down his gun. On his orders, Vijay Pratap Singh obediently put down the weapon and surrendered.
He was subsequently arrested and remanded in custody.