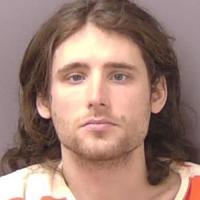 Lawyer: Bridgewater College shooting suspect may have mental illness | Winchester Star
HARRISONBURG – The attorney for the alleged shooter in the Feb. 1 deaths of two Bridgewater College campus officers told court Wednesday he had reason to believe his client had undiagnosed schizophrenia.
Bridgewater College shooting suspect, Bridgewater School alumnus Alexander Wyatt Campbell, appeared in court for the second time as the court discussed how the suspect's mental health would be assessed.
Campbell's attorney, Harrisonburg attorney Gene Hart, said he spoke with the suspect's family and reviewed his mental health history, which led him to believe the man might have undiagnosed schizophrenia.
Symptoms of schizophrenia can include loss of sense of reality, hallucinations and delusions, according to the National Institute of Mental Health.
Campbell, 27, appeared in court virtually and did not speak. He is being held in Rockingham County Jail without bond, charged with the shooting deaths of John Painter and JJ Jefferson in a Feb. 1 attack on the college campus.
Hart said he is currently investigating Campbell's mental health at the time of the offense, not his client's overall competence.
Judge John Hart authorized a mental health examination, which will either be conducted at the Rockingham County Jail or Campbell will be transported to Western State Hospital in Staunton if Rockingham County Sheriff Bryan Hutcheson, the judge necessary.
The assessment will be performed by the same doctor the court typically uses for defendant mental health assessments.
Campbell's next appearance is scheduled for May 18 at 10:30 a.m.
Campbell was charged with willfully, deliberately and premeditated killing more than one person over a three-year period; deliberately, deliberately, and with premeditation, killing and assassinating Painter, a law enforcement officer, to interfere with the officer's duty; willfully, deliberately, and with premeditation, killing and murdering Jefferson in the first degree; deliberately, deliberately and with premeditation, killing Painter and Jefferson in the same act; and the use or attempted use of a firearm in the commission of the murders.