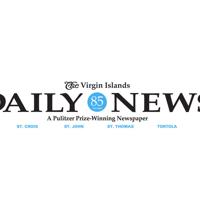 Judge urges government to take new approach to chronic mental illness | News
A judge said Monday that the Virgin Islands government needs to find a better way to care for residents who are repeatedly arrested and jailed for untreated mental health issues.
"What is clear is that the Virgin Islands lacks proper care for the mentally ill or mentally ill population, and that population is growing every day. And so, the court expresses its hope that this situation will be dealt with by those who have the power to do so, because the court does not have the power to do so," said St. Croix Magistrate Judge Ernest Morris Jr.
Morris made the statement during a hearing for Jahmila Greenaway, 29, who appeared in court following her last arrest for illegal entry.
Details of the arrest are unclear and the probable cause information sheet filed by VI Police has not been made public.
Morris closed the rights board hearing by videoconference to the public so that Territorial Public Defender Yolan Brow Ross and VI Assistant Attorney General Esther Walters could discuss their concerns about Greenaway's mental health.
When the court returned to open court, Morris said Greenaway could not be released from jail until her attorney identified a suitable third-party guardian willing to monitor her behavior while awaiting trial.
Morris also said the St. Croix woman's case is "perhaps better suited and not as a criminal case."
But the Virgin Islands does not have an inpatient mental health treatment facility or adequate resources for those in need of care, so police have no choice but to arrest her when she commits a criminal offence.
"It's where Miss Greenaway ends up whenever she has a breakdown," Morris said. "Many other jurisdictions have created courts that deal with these kinds of issues, mental health courts, and maybe it's time for the Virgin Islands to invest in such cases."
The latest case is Greenaway's sixth arrest since 2018, but she has no criminal convictions.
Court records show Greenaway was previously ordered to undergo a mental health assessment after being arrested twice in 2018. Charges in those cases were later dismissed, along with robbery charges after Greenaway was arrested in May 2020.
Greenaway was arrested again in June 2021 after an explosion at The Fred hotel in which police said she assaulted and threatened several people. These charges were later dismissed.
She was arrested on January 15 after assaulting a family member in the presence of police. The family member told police Greenaway acted erratically and may have endangered a young child, court records show.
This case is ongoing and Greenaway was on an order of release pending trial at the time of his last arrest.