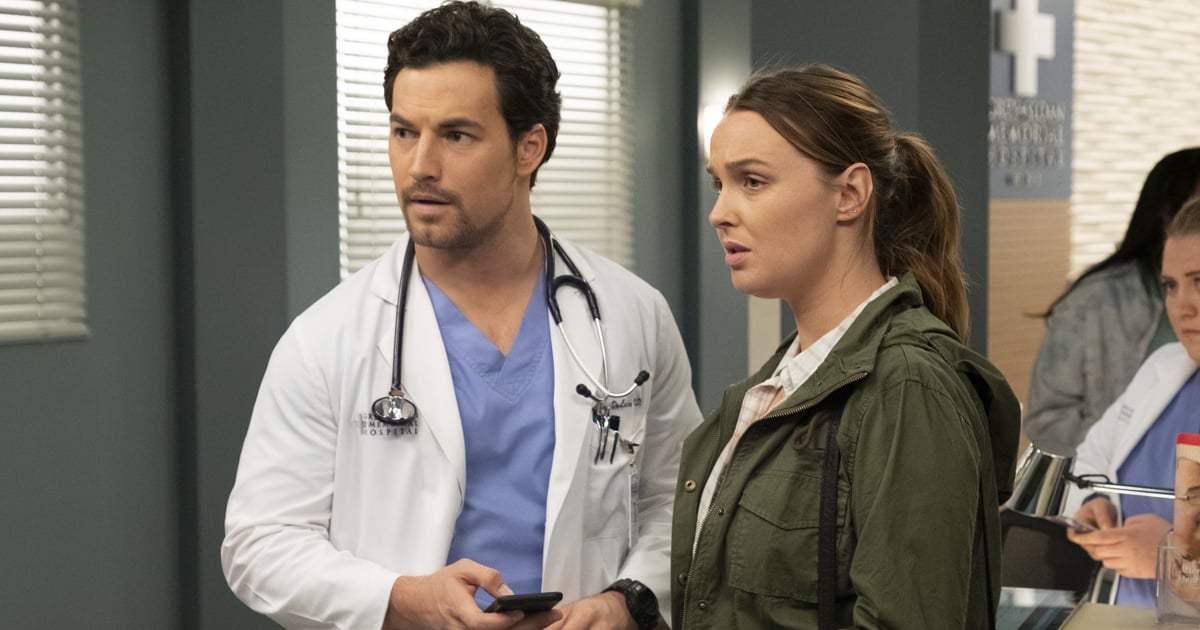 Jo's mental collapse on Grey's Anatomy
Warning: spoilers for the season 15 finale of Grey's Anatomy below.
Grey's Anatomy had a calmer, and ultimately happier, Season 15 finale than we're used to seeing. Nobody dies, nobody puts their life on the line (OK, Jackson might be in trouble … but we didn't hear the screams of cars or the screams of agony, so I choose to believe he is fine), and While three of our favorite doctors are laid off, we all know it's not going to last. The person I felt the most bad for watching the finale was Koracick, happily putting the damn cradle together, not even knowing his relationship was over.
But instead of death and bloodshed, love was the dominant theme of this Grey's final (as well as the entire season). There's Teddy and Owen, whose baby was born healthy and under generally normal circumstances, Nico and Schmitt, whose mother literally made me cry with her super nonchalant and loving reaction to her son being released, and Amelia and Link definitely have something sweet. Meanwhile, Meredith and DeLuca confess their love through prison glass, but I'm pretty confident they're going to do just fine. Even Jo and Alex's story is filled with love. Jo is in trouble. She is hurt. She is in a difficult situation. But she ultimately confesses all of this to Karev, and he loves her anyway. He's by her side until the last minutes, making sure she gets the help she needs.
And this is the part that annoyed me a little. Not that Jo was getting help – I was SO grateful to see the reality of trauma-induced depression portrayed on TV. The whole scene where Jo rallies to do what needs to be done, then confesses to Alex that yes, she can pull herself together for a few moments at a time and take care of others when the need arises, but no, she doesn't. isn't "OK"? It's gold. Any woman, any mother, who has ever experienced severe depression knows that to be true. We can rally. We can look good. We can do difficult things in spurts. But that doesn't mean we're okay.
The difference is, most of us wouldn't immediately be taken to a nice facility for help the minute we admit it.
As soon as the drama subsides, Jo is escorted to the psychiatric unit. Assuming this is her hospital unit, you can expect her to receive excellent care there – checked daily by other doctors who love her and want to make sure that she gets everything she needs to be healthy. The reality of seeking treatment is just not the same for most women in crisis, or most people in general.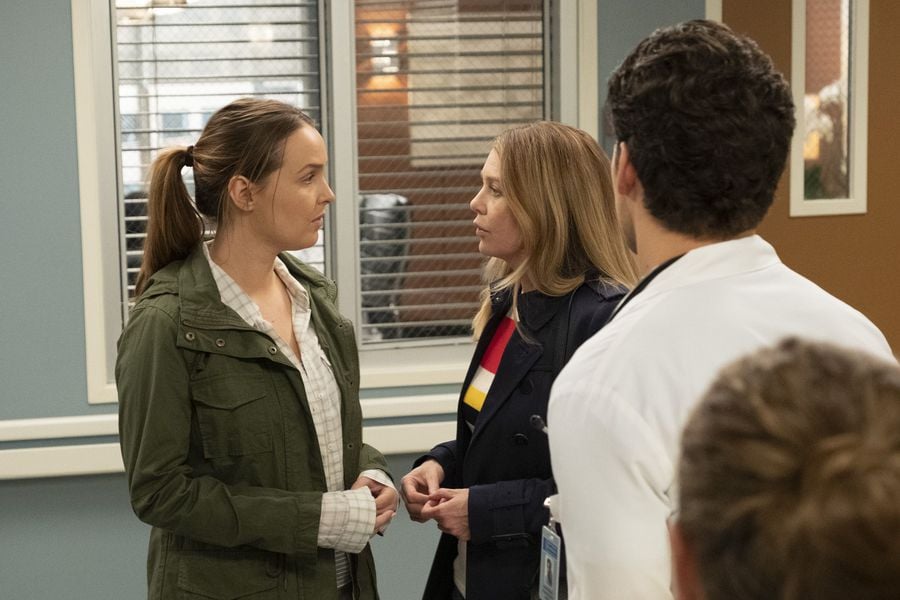 I have dealt with anxiety all my life, and when big, horrible things happen around me, I also have a propensity to be pushed into deep, dark depressions. It is not my fault; this place is not where i live. But it does happen, and the reality is I could end up there. There are a number of things that could happen in my life that could plunge me back into this darkness. And I hate it. But I am doing what I can to prevent it. I see a therapist, I consult with those around me and I am honest when I am healthy about what it looks like when I am not – so that the people who matter, the people who love me, can step in and help if ever the need arises.
"When people get to a point where they can look their loved ones in the eye and say, 'No, I'm not fine,' they need to be escorted to help them immediately."
Help for me (and help for most women) is nothing like what Jo will receive. Most inpatient clinics are extremely expensive for the average citizen. And even if you can afford it, you often face waiting lists lasting several months. When people are in crisis, they don't have months to wait. They need help at once, before the darkness causes them to make choices they cannot return to. When people get to a point where they can look their loved ones in the eye and say, "No, I'm not fine," they need to be escorted to help them immediately, much like Jo. But this is not the reality that most will be faced with.
I have never received dedicated hospital care. There were probably a few times in my life when I needed it, where I could have benefited greatly from this type of treatment. But it has always been out of reach for me. Even the care I am receiving now sometimes seems out of reach. I have terrible health insurance with an annual deductible of $ 10,000. For this privilege, I pay more than my mortgage in premiums each month. And because my deductible is so high, my therapy appointments ($ 125 per person) are all refundable.
I am incredibly lucky to earn decent money that I can afford to prioritize my sanity. But the sad thing is that when I struggle mentally, it is also usually when my job suffers. The times when I desperately need recordings are the ones when I'm least likely to be able to afford them. This is the vicious cycle that many people with mental health problems often struggle with: those who need help most are often those least able to access this help.
Something must change. We keep hearing politicians blaming mental illness for everything from our evolving understanding of gender to mass shootings, but so far I don't see any of them taking action to actually improve access to mental health care. It has become a talking point that they use when trying to distract, but not something that they are actually trying to resolve. And that's a shame, because all women – all people – should have access to the kind of care that we will surely see Jo receive next season.
i am grateful to see Grey's Anatomy depicting a strong and successful woman in crisis. a deep depression unfolding on my screen, destigmatizing the reality of the current disease and making it clear that anyone can have it. Everyone should be able to ask for help, I just wish that by asking for that help, everyone could receive the same level of care.