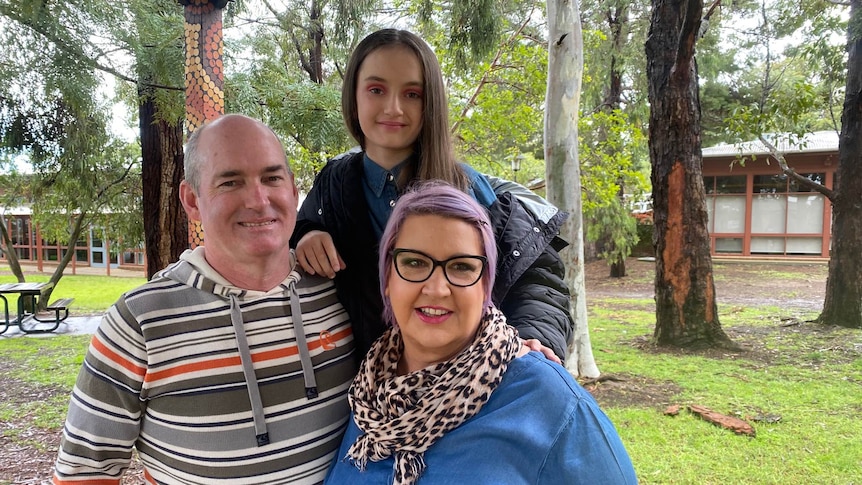 HeartKids receives $1 million boost from South African government to expand regional mental health and services
A charity supporting children with congenital heart disease will receive funding from the South African government to expand its services.
Key points:
HeartKids will receive $1 million over four years in state government funding
The charity supports children with congenital heart disease and their families
The disease affects 200 babies born in South Africa every year
HeartKids will receive $1 million over four years for a specialized early development playgroup, a targeted mental health program for families, and improved access to services in regional and remote areas.
Congenital heart disease, the general name for any abnormality of the heart, heart valves or major blood vessels present at birth, affects around 200 babies born each year in South Australia.
The disease has no known cure.
The Baker family believe that extra support could be life changing for families, especially when it comes to mental health.
Kylie and Scott's daughter Abigail was diagnosed with a heart defect around 20 weeks and was born five weeks premature.
At 16 days old, she was flown to Melbourne for the first of six heart surgeries.
Financial pressures added to the already stressful time, and HeartKids stepped in to help with support such as meal vouchers.
Ms Baker said there were many costs associated with hospital stays.
"Paying for parking at the Women's and Children's Hospital, that wasn't free either," Kylie Baker said.
"It's really incredibly expensive for a parent."
"Even one day someone dropped diapers in our house because we couldn't afford it.
Abigail, now 10, leads an active life filled with acting, dancing and singing.
The Bakers hope today's announcement will help other families with congenital heart disease.
"If you meet a kid at heart, he'll persevere," Ms Baker said.
"They are strong and will be more resilient."
HeartKids SA/NT State Director Tania Potts said remote and regional families will receive additional support as part of the increased funding.
"For a family that has to travel to Melbourne for surgery, they are removed from their support networks for a long time," she said.
"But if you add an extra remote, you have to come to Adelaide first for pre-admission, stay here longer, you're separated longer.
"Costs are rising, everything is more complicated.
"Being able to provide key support across the South Australian region will make this much easier for families."