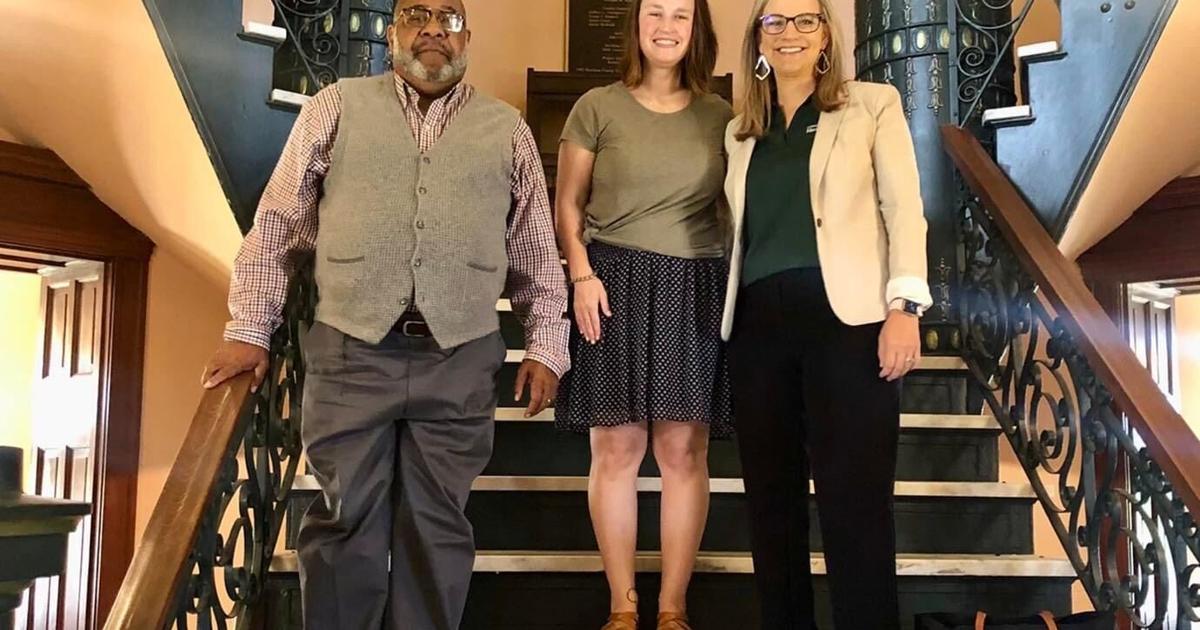 Harrison County Proclaims May Mental Health Awareness Month | News
"Your story matters" is the message Community Healthcore wanted to emphasize as the Harrison County Commissioners Court proclaimed May as Mental Health Awareness Month in the county.
"Each year we choose a theme to really focus on," said Patti Brady of Community Healthcore. "This year it's 'Your story matters'."
"We want more people to talk about mental illness and know that they matter and their story matters; So when they share their journey and experience, more people will feel more comfortable sharing their story," Brady said.
Brady thanked County Judge Chad Sims and county commissioners for proclaiming the month Mental Health Awareness Month in Harrison County. The agency also thanked Community Healthcore's Board of Trustees and Board Chair Randi Leffall for attending the reading of the proclamation at the regular court meeting on Tuesday.
Brady noted that as the local authority for mental health in Harrison County, Community Healthcore provided 73,872 hours of direct service to 1,365 Harrison County residents last year.
"We have nearly 50 programs within Community Healthcore that provide a range of opportunities and support from beginning to end of life," Brady said.
Some of the services provided include mental health counseling, job training, and drug prevention programs for youth. The agency also offers recovery programs for substance use disorders, which often coincide with mental illness, Brady explained.
"We provide services for children and adults with intellectual and developmental disabilities," she said. "Many children and adults have a dual diagnosis of mental illness and intellectual disability."
According to the court-approved proclamation, mental health is essential to everyone's overall health and well-being. The proclamation recognizes that all Americans experience times of difficulty and stress in their lives.
"Mental health issues are real and widespread in our country," the proclamation states. "Prevention is an effective way to reduce the burden of mental health problems."
The proclamation notes that early and effective treatment of people with mental disorders can help them recover and lead fully productive lives.
"Community Healthcore is the local authority assisting residents of nine east Texas counties, including Harrison County," the proclamation reads.
Community Healthcore provides 24/7 outpatient mental health crisis services, skills training and support services for children and adults.
"We encourage citizens, government agencies, public and private institutions, businesses and schools in Harrison County to re-engage their community to increase awareness and understanding of mental health, actions citizens can take to protect their mental health and the need for appropriate and accessible services for all people with mental illness," the proclamation reads.
Brady encourages the public to visit the Community Healthcore website at communityhealthcore.com to increase their awareness of mental health and the services available. Community Healthcore is also available for speaking engagements and presentations to raise awareness, Brady noted.
"I think it's important to take the stigma out of talking about mental illness awareness," Brady said.
"Mental health is health," she added. "We really need to remember that and focus on taking care of our mental health as much as our physical health."