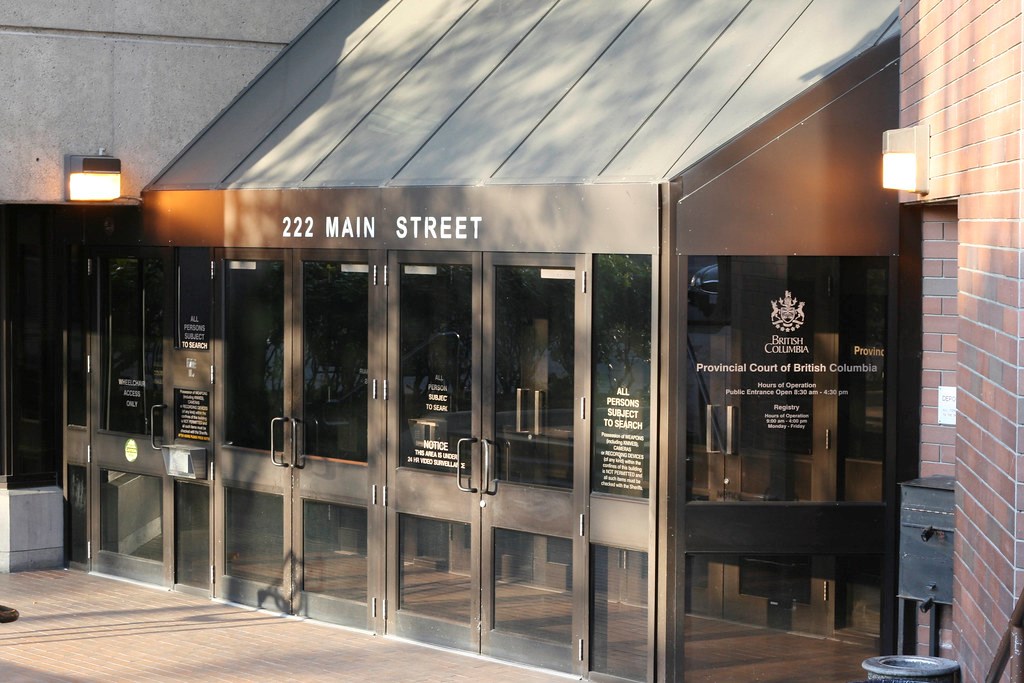 Crime in Vancouver: Mental illness could be the cause of the stabbings
"She was psychotic," said psychiatrist Dr Garen Gharakhanian. "She felt vindicated in what she did."
A woman accused of stabbing in a British Columbia Supreme Court courtroom could be found not criminally responsible after testimony from a psychiatrist.
Qin Qin Shen is charged with attempted murder, aggravated assault, assault with a weapon and possession of a weapon for a dangerous purpose in connection with a May 25, 2021 incident at the Vancouver Courthouse.
Court documents indicate that the victim of the alleged assault is Jing Lu.
The women were said to have been online rivals for years and had a personal and legal fight.
"She destroyed my reputation so badly that I couldn't live a normal life," Shen told the court earlier.
The case stems from an incident in a courtroom. Sheriffs were called on a panic button and found two women on the ground, one with multiple injuries, the other in handcuffs.
Sheriffs testified to seeing a large amount of blood in the courtroom and finding a knife and a hammer.
Deputy Sheriff Kulvinder Bagri, a paramedic, checked to see if the injured woman was conscious and breathing. He found lacerations and puncture wounds. He said she had not regained consciousness in the 15 to 20 minutes before emergency health services arrived.
During his testimony in court on October 13, psychiatrist Dr. Garen Gharakhanian said Shen could not understand the wrongfulness of his actions.
"She was psychotic," he told Vancouver Provincial Court Judge Catherine Denhoff when questioned by defense attorney Scott Wright. "She felt vindicated in what she did."
Gharakhanian said Shen told her she was vindicated until October 12.
"It was for his own protection," he said.
As such, finding Shen not criminally responsible due to mental disorder could be considered by the court.
"It was paranoia that eventually morphed into persecution mania," Gharakhanian said.
The judge heard that Shen had been certified as a danger to herself or others five times in the past. Her diagnosis includes late-onset schizophrenia and psychotic depression.
Gharakhanian said Shen was unable to recall the events, having experienced a "red exit". The psychiatrist said it can happen when someone is under extreme stress and emotion.
The trial was suspended for a period in early July after Shen was attacked in prison and required surgery.