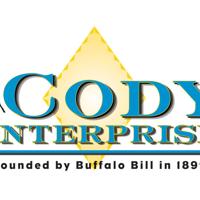 COLUMN: Warriors of mental illness | People
Would you respond to this job offer? I was looking for someone who was willing to work anytime, day or night, seven days a week, with no vacations, personal days, or holidays. There is no salary, bonus or 401K plan. There is no supervisor or on-the-job training.
You have to be emotionally involved with the person you will be working for and be prepared to work until you are exhausted. You need to be self-reliant and entrepreneurial and ready to learn the job through trial and error. The person you are going to take care of will often not be able to express their gratitude and may even insult you at times. There is no salary. Anyone interested in this position, apply immediately. (Department of Veterans Affairs and Family Education)
"No way, no how!" you might say, but unfortunately this is a real job description as described in the Veterans Affairs Department of Family Education and Support. However, it is not a job that is accepted lightly. It is the love and dedication that family members and friends who have a loved one with an intellectual disability experience every day, every week, every year, sometimes until death.
"Families are warriors in the war on mental illness because they have become doctors, nurses and social workers, they are service personnel without shifts, without backup, without the ability to impose daily routines or to comply with medication and without techniques or rehabilitation. or the ability to access the record, "says John Talbott, former president of the American Psychiatric Association.
With the diagnosis of mental illness, and sometimes accompanied by alcohol or drug addiction, family members may mourn the loss of a "normal" family life, as well as the loss. goals and dreams for that person and the family unit. Accepting the reality of loss is made more difficult by the cyclical nature of mental illness. Family and friends experience a roller coaster of emotions as a person's level of functioning fluctuates. Families can have hope during times of stability, only to feel devastated when a relapse occurs.
Family members must overcome fear, anger, grief and finally acceptance. Then there is the financial burden, having a mental illness can be expensive, some drugs can cost over $ 1,000 per month.
It takes time and energy, such as going to doctor's appointments and keeping the medications in order, as well as trying to get the person to take the medications. Remember, there is no "right" or wrong way to react and / or cope with mental illness in the family.
Try to avoid blaming and guilt, we cannot change another. We can only be in solidarity with ourselves and our loved one. Find stress relief, by finding a place that brings you peace, where you can be alone. Avoid activities that increase your stress. Learn to take control of your life, set limits and make choices, learn to say "no" and to mean it sincerely. Use phrases such as "I choose too" rather than "I have too" or "I should". Learn to say "I don't want" instead of "I can't". Trying to stay positive can be difficult. Some may find solace in church and others by going fishing or bowling. Anything that works for you to relieve the stress of your daily duties.
Once you've overcome some of these obstacles, it's time to start letting others know that things in your life are not as good as you would like them to be. This is usually a warm-up process, it's not a conversation piece you just started. Usually when the time comes to talk to someone about your situation, you will know. Usually people in the community know this and they expect you to talk about it first. It is painful, yes, but having shared your thoughts can help others understand, comfort, and bring some healing to yourself.
A quote from Mrs. Jean Cox, Cody's leading lady in the battle for mental health, reads: "I didn't cause it, I can't control it and I can't cure it. "
The late country singer Johnny Paycheck's song, "Take This Job and Shove It, I'in't workin 'here no more" says it all.
However, this is not how it works in the world of families in the area of ​​mental illness.
Overfield is the president of the Park County National Alliance on Mental Illness. For more information, contact (307) 259-2978.