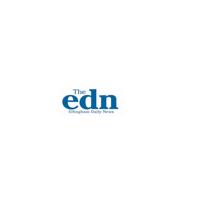 Another Perspective: Strategies Needed to Address Mental Illness and Crime | Editorials
The link between crime and mental illness is not new. Criminal justice experts have studied it for decades, and a relatively recent trend to divert some suspects to special mental health courts is aimed at responding to the idea that traditional forms of punishment offer little, if any, potential. to prevent certain suspects from finding their way back to court. or prison.
But effective long-term approaches remain elusive.
This week, Anne Burke, Chief Justice of the Illinois Supreme Court, and other criminal justice experts told reporters in Springfield about ongoing efforts to find more effective ways to deal with people with problems. mental health services bring them into contact with the justice system. The meeting followed a "call to action" released by Burke in October 2020 as part of a national initiative seeking better alternatives than traditional punishments for people whose behaviors are not the result of self-interest. malicious staff but unmanaged mental illness.
The initiative, which emerged from a project by the National Centers for State Courts, presents a multitude of purposes and eloquent phrases which essentially boil down to Burke's contention that the courts' approach to disease mental must be that of "compassion and hope."
It must, of course. But the real goal at the moment is to move beyond hope and towards effective action. This will likely prove to be a considerably greater challenge than simply reorienting the mindset of the justice system.
In its own October 2020 report, the Illinois Criminal Justice Information Authority recognizes the value of the burgeoning mental health court process, but is careful to note that, despite some "positive results," these courts have failed. yet conclusively demonstrated their effectiveness in getting suspects with mental health issues to appropriate treatment or ensuring that they do not repeat the behaviors that led them to come into contact with the justice system in the first place.
Completing this mission is the next step for the NCSC project and Illinois' participation in it. The Illinois Mental Health Task Force will begin an intensive effort in January to identify concrete steps courts can take to better distinguish between purely criminal behavior and actions stemming from mental illness.
A story from The Associated Press this week on criminal justice officials discussing these issues includes a poignant quote from Patti Tobias, senior court management consultant for the NCSC.
"Mental illness is not a crime. It's a brain disorder, "Tobias said. "Serious mental illness has an impact on all of our court cases. Access to healthcare is often rare or non-existent … "
This, it must be said, after decades of research and study.
It is certainly worth joining the calls for more compassion and judgment in dealing with the problems associated with the crime of the mentally ill. But we also have to recognize that the critical work, the work of finding real and achievable solutions, has only just begun.
Arlington Heights Daily Herald