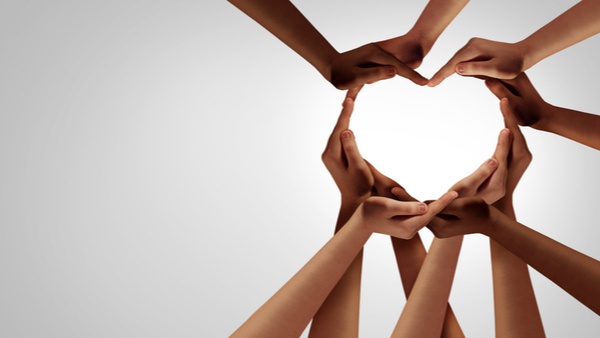 Annual Mental Illness Awareness Week "Together for Mental Health" Theme
[ad_1]
Focus on advocating for better care for people with serious mental illnesses
Photo Shutterstock.
Each year, millions of Americans are confronted with the reality of living with a mental health problem. Community Mental Health Center, Inc., Lawrenceburg, other mental health care providers and advocates for mental health care in the United States continue to work with hundreds of thousands of Americans to support health care services mental health and provide education on mental illness.
This mission was highlighted during National Mental Illness Awareness Week, celebrated October 3-9 this year. "Together for Mental Health" was the theme of this year's event. The event emphasizes the importance of advocating for better care for people with serious mental illnesses. Throughout the week, the voices of people living with serious mental illnesses rose to emphasize the need for improved crisis response and mental health care.
Mental Illness Awareness Week was created by Congress in 1990 in recognition of the efforts of the National Alliance for the Mentally Ill (NAMI) to raise awareness about mental illness. NAMI has chapters in every state across the nation and is active in advocating for the rights of people with mental illnesses and lobbying for improved services. CMHC, Inc. and NAMI hope everyone will talk about mental health and share what they know and learn with family, friends and others. Now is also a time to free everyone from the stereotypes that too often discourage people from getting help when they need it. There is hope for renewal and recovery. We can all make a difference in the lives of family, friends and others with mental illness.
One in five adults suffers from mental health problems each year. One in twenty adults suffers from a serious mental illness each year, and one in six young people aged 6 to 17 suffer from a mental illness each year. Although many people today understand that mental illness is a medical problem, there are too many myths surrounding mental health issues, and with those myths come stigma, misunderstanding and discrimination. NAMI and CMHC, Inc. strive to dispel myths and improve understanding, today and every day.
"We are continuing our efforts to educate our communities about the need for mental and emotional well-being. By breaking down the stigma associated with mental illness, we can help people overcome barriers to seeking treatment, "said CMHC Executive Director Greg Duncan.
Unfortunately, there can be long delays – sometimes decades – between the onset of the first symptoms of mental illness and when people get help. Many people with diagnosable mental illnesses never receive treatment. CMHC wants you to know that you are never alone. Know where to go for help if you need it. Many people start with their primary care physician. Many start by confiding in a close family member or friend. Don't be afraid to speak up.
During Mental Illness Awareness Week, NAMI works to educate the public, eliminate stigma and advocate for better access to mental health care. Each year, NAMI's efforts grow stronger. NAMI is calling on everyone to join the organization in raising awareness by sharing the "Together for Mental Health" campaign and helping dispel harmful myths. Caring is a simple word, but a powerful way to change the lives of those affected by mental illness. For more information on the "Together for Mental Health" campaign, visit the NAMI website at www.nami.org.
Early identification and treatment is essential – by providing individuals with the treatment they need early, recovery is accelerated and the brain is protected from further damage associated with the course of the disease. The best treatments for serious mental illness today are very effective – between 70 and 90 percent of people experience a significant reduction in symptoms and an improved quality of life through a combination of medication and psychosocial treatment and support. The economic cost of untreated mental illness is approximately $ 200 billion each year in the United States.
NAMI continues its campaign to fight the stigma surrounding mental illness. Stigma hurts those struggling with mental illness by silencing them and preventing them from seeking treatment. To many, negative terms applied to people with mental illness are seen as smart or harmless, but these terms are often hurtful and upsetting to those with mental illness.
"As CMHC continues to work on integrating behavioral and primary health care, we are focusing on a holistic approach to wellness. Mental health and physical health interact to affect the whole person. Treatment is provided with this in mind always, "said Duncan.
For more information on the services offered by Community Mental Health Center, Inc., please call (812) 537-1302 for the location of an office near you, or visit the CMHC website at www.cmhcinc.org for more information.
All Community Mental Health Center, Inc. services are provided regardless of race, religion, disability, sex, gender identity, color, age, national origin, ancestry, ethnicity, sexual orientation, political belief, veteran status or any other characteristic protected by federal, state or local law.
[ad_2]