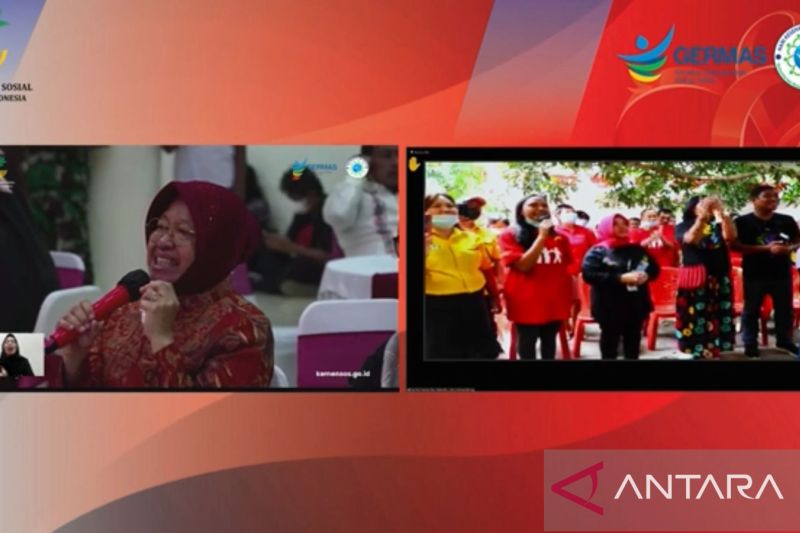 A child with mental illness wants to go back to school
Jakarta (ANTARA) – Social Affairs Minister Tri Rismaharini has granted the wish of a mentally ill child from Manado, North Sulawesi, identified as Marsya Greflin Mariani Kapia, to return to school.
During the World Mental Health Day 2022 social campaign, which was followed online by Thursday, Kapia expressed her gratitude for the service she received from the Manado Tumou Tou Center.
"I recovered, thank God, thanks to the Tumou Tou ward. Thank you for the help," she told Rismaharini via an online connection.
The Minister welcomed the news. She inquired about the child's wishes after his recovery and was told she wanted to return to school.
The wish of the child was also reiterated by the head of the Tumou Tou Center in the city of Manado, Kamsiaty Rotty.
"Yes, you can go back to school. Mrs. Kamsiaty, please help her to go back to school, later the recommendation will come from me," the minister said.
Rismaharini then asked Rotty to contact the school. She assured that in case of failure, she would contact the governor of North Sulawesi herself so that Kapia could go to school.
The ministry currently commemorates World Mental Health Day (HKJS), which falls on October 10 every year. This year's commemoration aimed to increase the global community's understanding and awareness of mental health issues.
Related news: Educational institutions must accommodate children with disabilities
The commemorative event was held at the Pangudi Luhur Integrated Center in Bekasi. Four integrated centers and 27 centers will carry out activities to mark World Mental Health Day 2022 in their respective areas, according to the results of a selection across Indonesia.
As part of the commemoration, the ministry welcomed and communicated with people with mental or psychosocial disabilities and their families, and symbolically handed over ATENSI assistance to 15 people with mental or psychosocial disabilities.
Through the integrated center and Sentra, the ministry provided services to 2,032 people with total assistance valued at Rs 1.85 billion. The aid included restraints for 56 people, identity registration for 420 people, vaccination of 402 people, health checks for 748 people and reunification of 431 people. with their families.
Related News: House Speaker provides help for stunted children and people with disabilities